Original Woodwork Vasiliadis
Wooden Kitchenware
---
In the "Original Woodwork Vasiliadis" wooden shop, located just outside the village of Neochori in Pelion, for a number of years with love, taste and imagination we manufacture the wooden kitchen utensils and the utensils we offer to you one by one.
We design and manufacture handmade kitchen utensils - artwork of unparalleled elegance, high quality and unique detail, as well as various wooden items such as buttons, bracelets, price lists etc.
For the manufacture of all utensils always using Greek wood, mainly local, such as olives, cherries, walnuts etc. The woods we use are natural drying free of chemicals and varnishes so that the utensils that we offer can be used with absolute safety in the food.
The designs of the utensils that we offer you have ergonomics, original forms, traditional elements and will definitely be a jewel in your kitchen or table. They can offer ease of cooking, innovative ways of serving, specialized uses for housewives and professionals.
With long-lasting space, we can create your own utensils as you wish by showing us some design, while giving you the option to choose the wood you want from the available ones.
Make kitchens of your home or business space stand out with handmade wooden kitchen utensils bearing the signature "Original Woodwork Vasiliadis".
Our products are shipped throughout Greece and abroad with a minimum order limit of 20 €.
---
For more information or orders do not hesitate to contact us. We are at your disposal to discuss and recommend the best plan for your space.
---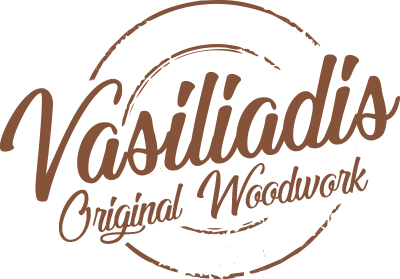 Original Woodwork Vasiliadis | Wooden Kitchenware
Pho: 6937310962 or 6932488278
e-mail: tasos.vasiliadis@yahoo.com